Enter the Sanctuary through Zoom
If you aren't familiar with Zoom, please review the following instructions:
1. You can enter the Awakening Together Sanctuary using the link at the top of this page during the Sanctuary's Open Hours.  If you haven't used Zoom before, you will be prompted to download the Zoom App when you click on the link the first time. Once you click the link, you will be guided through the download and installation process . You do not need to create an account to use the Zoom App to enter the sanctuary.
If you prefer not to download the App, you will be given the option to enter through your browser. We recommend the App. The Zoom experience is enhanced using the App.
Note: For mobile devices, the Zoom App can also be downloaded through your App store.
2. Once the App has been installed on your device, there are a couple of ways to enter the Awakening Together Sanctuary. You can enter the Sanctuary from a page on the Awakening Together website or you can open the Sanctuary from the Zoom App.
To open the Sanctuary from our website, go to Sanctuary Program Schedule page on the website and click Enter the Sanctuary.
The Sanctuary Program Schedule can be accessed by clicking the Sanctuary Schedule icon on the website homepage.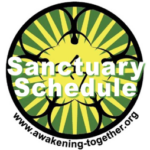 If you prefer to enter the Sanctuary from the Zoom App, you can do so by following these steps:
1. Open the Zoom App on your computer.

2. Click on Join a Meeting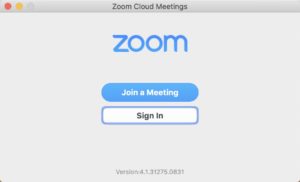 3. Click on the dropdown arrow in the Meeting ID or Personal Link Name box and select Awakening Together Sanctuary from the list. (This only works if you've entered the Sanctuary at least once before.)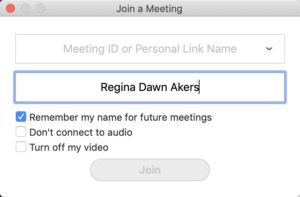 4. Once you've selected the Sanctuary, the following code will appear in the box. Click Join to enter the Sanctuary.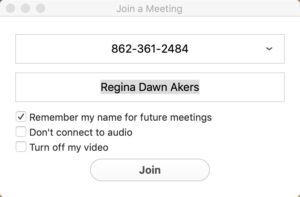 PLEASE NOTE:
If you have difficulty using the Zoom App or you want to dial in using the telephone:
You will then be asked for the Meeting ID, which is:
862 361 2484 followed by #
Note: You will be asked to hit # one more time before entering the Sanctuary.