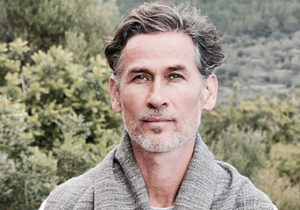 Rev. Jay McCormick will interview Igor Kufayev for Awakening Together's monthly Satsang on Sunday, October 8 at 7:30pm ET/4:30pm PT.
About Igor:
An artist, Advaita Tantra Teacher and founder of the Flowing Wakefulness Foundation, for over a decade Igor Kufayev has been serving as a conduit of transmission for awakening towards the new era of heart-centered consciousness. Speaking from direct realization of Oneness he inspires all seekers of truth to recognize the fullest potential present in human birth. Many have been touched by grace and awakened in his presence as he continues working towards building global community to serve as a container for exploring possibilities for alternative, consciousness-based culture.
He travels extensively offering gatherings and retreats for the seekers of truth worldwide, at the present mainly in North America and Europe. He lives with his partner, Amrita Ma Devi, their two children, girl  Ramana and boy Keahnu.
How to Attend Online:
You can attend this event in our online Sanctuary and interact with Igor during the 90-minute Satsang.
How to Enter Our Online Sanctuary
Listen Live on Internet Radio:
You can listen to this event live through Awakening Together's Internet Broadcast, commonly known as Awakening Together Radio.