The Member Board consists of five to twelve member-servant leaders of good standing. The President-Minister, Vice-President Minister and Sanctuary Director serve as Trustees and are selected by the Board of Directors. The remaining trustees are either founding members or were elected by Awakening Together membership. The Member Board is subordinate to the Board of Directors. The primary purpose of the Member Board is to manage the assembly's day-to-day affairs in accordance with the Awakening Together purpose and values.
Our Member Board Trustees are: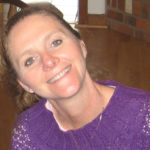 Regina is the founder and ordained President-Minister of Awakening Together. She realized the vision for Awakening Together after a year of contemplating quotes from Ramana Maharshi, Nisargadatta Maharaj, and The Yoga Vasistha. Prior to that, she was a student of A Course in Miracles (ACIM) and the scribe of three books: The Holy Spirit's Interpretation of the New Testament (NTI), The Teachings of Inner Ramana and Thoughts of Awakening. Regina began teaching from inner wisdom in 2005. She is the author of Awakening Together's Minister Preparation Program and a regular speaker in our Sanctuary. Her website is reginadawnakers.com. Link to her full bio.
---
Jacquelyn is Awakening Together's Vice President, an Awakening Together Ordained Minister, and a founding Trustee.  Jacquelyn is a graduate of Harvard Law School and is a retired District Court Judge. She has a substantial history with nonprofits including service on several nonprofit boards in roles including chair, vice-chair, and secretary. Jacquelyn grew up reading Edgar Cayce, Ruth Montgomery and Emmet Fox, began studying A Course in Miracles in the early 1980's, and has continued to pursue an ultimate understanding of the Self through numerous non-dual teachings.
---
Ken's willingness to explore spiritual and metaphysical concepts has taken him on an interesting journey over the past ten years. Some of Ken's spiritual influences include "Disappearance of the Universe", A Course in Miracles, Regina Dawn Akers and Brent Haskell. Inspired to be of service, Ken is an Awakening Together Ordained Minister. Ken holds an MBA from the University of La Verne and his work experience has been primarily in financial systems and international contract negotiations. In addition, he has been both a church treasurer and financial advisor. Ken was elected to the Member Board of Trustees in July 2014. Ken is also Awakening Together's Sanctuary Director.
---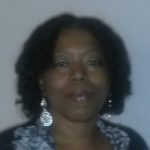 Gloria Wells brings an open heart, empty hands and agape love to Awakening Together with great willingness to be of service to the one true Self appearing as many. Gloria's journey of awakening has been fortified by the sacred teachings of ACIM and NTI. She is an Awakening Together Ordained Minister and was elected to the Member Board of Trustees in July 2015. Gloria serves the Member Board of Trustees as their Secretary. She is also the Chairman of the Minister's Association Subcommittee.
---
Jay has been drawn to the divine from a young age. He serves as the chair of two committees: The Webmaster Subcommittee, and the Event Scholarship Subcommittee.   Jay is an Awakening Together Ordained Minister, and actively facilitates MPP courses for other ministerial students.  His studies after his traditional bachelors led to a Doctorate in Divinity. Both grounded in practical disciplines and intellectual study, Jay practices the application and teaching of all the truth principles he studies. Jay is a founding Trustee, regularly presents weekly gatherings on Sunday morning, and participates in Course in Miracles study group in his area. Jay periodically travels on pilgrimages throughout the world for inspiration. Jay's blog is http://theonenessblog.wordpress.com. 
---
Carrie Rae Christiansen was born Quaker and raised in a family with a focus on humanitarian activism. Many traditions and teachers have influenced her in this life. Her consciously committed spiritual journey began in the early 90s when motivated by a "dark night of the soul," she decided to study ACIM, which her mother had given her 2 years earlier. Horses have been her lifelong interest and vocation. Carrie is an Awakening Together Ordained Minister, an Interfaith minister, a Religious Science Practitioner and is active in prison ministry. She also does healing work for humans and animals in the Shamanic tradition. She was elected to the Member Board of Trustees in July 2015.
---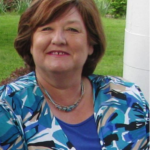 Sonja Spahn is a joyful servant of Awakening. Introduced to ACIM after the death of her husband, she joined with mighty companions who followed the same path and absolutely nothing has been the same since! They joined in dedication to enjoy serious discipleship of spiritual teachings such as The Holy Spirit's Interpretation of the New Testament (NTI), The Teachings of Inner Ramana, The Way of Mastery and the teachings of Joel Goldsmith. Educated as a journalist, Sonja is most happy when sharing the messages of Awakening.   She has facilitated an ACIM group for many years; the current group meets via conference call early each morning. Sonja was elected to the Member Board of Trustees in July 2015.
---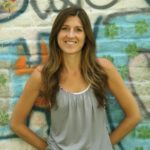 Helen Avery has been a minister with Awakening Together since February 2016. She teaches Eastern  Wisdom in the Sanctuary and serves on Awakening Together's Minister Association Subcommittee.  British-born, she now lives in Brooklyn NY with her partner Bill and their dog Millie where she is a writer, business journalist and yoga teacher. Helen was elected to the Member Board of Trustees in July 2017.
---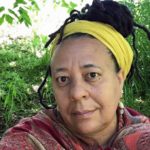 Doreen became consciously aware of her spiritual journey in her mid 20s when the book, "Spiritual Growth", by Sanaya Roman, appeared in her life.  Little did she know this book would change the trajectory her path would take. Since then, she has been a seeker of spiritual truth with a goal of raising the consciousness of humanity.  She has  a BA in Communication/Public Relations and is a graduate of the Southwest Institute of Healing Arts with an emphasis on Asian Bodywork Therapy.  She is also a graduate of Inner Visions Institute of Spiritual Development. Doreen was elected to the Member Board of Trustees in July 2017