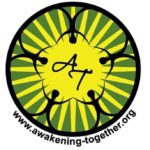 The Gentle Healing Curriculum guides committed students to make consistent, gentle progress toward genuine peace, joy and love. Everyone who is willing to make a commitment to healing/awakening is invited to join an online Gentle Healing group or go through the curriculum as self-study using the Gentle Healing audios as your guide. The audios and homework assignments for Gentle Healing Year 2 are archived on this page beginning at the bottom of the page.
Year 2 is based on:
Thoughts of Awakening
The Holy Spirit's Interpretation of the New Testament (NTI)
The Teachings of Inner Ramana
The Direct Means to Eternal Bliss.
Read Regina's tips, which support the homework assignments.