The Board of Directors consists of three to five member-servant leaders of good standing who were nominated for the Board of Directors by the Member Board Trustees and selected as a Director by the Board of Directors. The Chairman of the Board is an ordained Awakening Together Minister. The primary purpose of the Board of Directors is to oversee the Member Board Trustees to ensure the Awakening Together purpose and values remain in the highest position of consideration in all organization-level decision making including decisions made in the management of day-to-day affairs.
Our Board of Directors are:
Philip Frisk
Phil has been on a spiritual path since the age of seven. He graduated from Northwest Nazarene University in 1960 where he was preparing for the ministry. Several life changing events mark turning points on his path. His encounter with Werner Erhard's est training in 1975 catalyzed a profound awakening that continues unfolding to this day.  Another was discovering A Course in Miracles in 1998. In 2006 he co-founded The Foundation for the Holy Spirit with Regina Dawn Akers and David Fishman. Phil now serves as Awakening Together's Chairman-Minister of the Board.
~ ~ ~
Norma Clarke
When Norma was a child her mind began to question what she was taught in Sunday School.. "Hell? God is love? He cares for me? He punishes?" Norma's mother began to study metaphysics. Through this, Norma learned she did not have to believe the teachings of Christianity. Norma cycled through versions of Christianity, reading about Catholic Saints, trying to become a Charismatic Christian, joining a Unity Church, and then one day discovered A Course in Miracles. That proved to be the beginning of change in the way she saw herself and her spiritual life. She also studied Buddhism and Advaita. Now she uses anything that deepens her sense of connection to All That Is. Referring to different paths, Norma says, "It's all in the mix, all leading to the Truth that I am." Norma serves as Awakening Together's Vice Chairperson.
~ ~ ~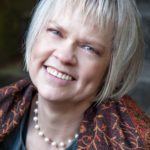 Barbara Deurwaarder
As a young girl Barbara was raised in a Baptist household, and although curious about religion, she did not find the answer in that faith.  She took a long hiatus, finding A Course in Miracles in late 2000.   Even though she did not seemingly understand its words, she was determined to continue, and expanded her studies to other teachings, including NTI, deepening her understanding of the Course.  Barbara is an attorney who brings compassion to her work.  The real work for her, of course is to uncover the truth of who she is.  Barbara is Board Secretary.
~ ~ ~
Hal Seeley
Looking back on his life, Hal only remembers always being curious about how things worked. He also found that once he figured something out or mastered a new job, he was quick to go onto something else. This eventually led him to the study of psychology, philosophy, and a deep curiosity of our immune system. After retiring from the Foreign Service, he settled in Las Vegas. After experiencing a severe medical problem in 2002, he went in search for a miracle and instead found A Course in Miracles. That began his journey on the path to awakening the Spirit within, which has yet to lose his interest. Hal is an Awakening Together Ordained Minister.
~ ~ ~
Lisa Hester
A mystical friendship that challenged core beliefs led Lisa to turn to the world of unseen phenomena. The ensuing year-long study of quantum theory, mind and meditative sciences, all pointed to one source of principles and power which underlies all creation. So in 2014 she set out to know God, eventually landing upon the in-depth spiritual teachings of James Porter Mills. A loving family friend recommended Regina's New Testament Interpretation, the words giving rise to overwhelming Peace, instilling Trust and eventually inspiring a complete surrender to God. Regina's Inner Ramana and Guiding Light exploration of the Book of John sealed incessant contemplative practice. Then early 2016 during Awakening Together's MPP study of Ramana Maharshi's teachings, the universe delivered in glorious fashion a profound spiritual experience. Hooked, a disciple of Jesus, God consciousness is Lisa's current passion… to live Life, "to bathe in the fountain of our Divinity!" She serves as Awakening Together's Treasurer.
~ ~ ~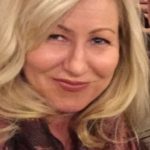 Sherry Daves
Sherry's journey on the path to remembering her connection to Spirit within began with ACIM in 1999; however, like the story is told so many times, that book got shelved for about ten years when she couldn't wrap her head around it intellectually. When the book came back into her life again, this time it spoke directly to the heart and spurred a life-long passion and commitment to depth of knowing the inner Divine. Yoga practice, the study of NTI and other Eastern spiritual philosophies have helped deepen her spiritual commitment. She has been a practicing attorney for 25 years, with most of that time dedicated to financial reorganizations and, more recently, assisting nonprofits and grant-writing. She has assisted in organizing spiritual retreats and has been an Awakening Together ordained minister since 2016.