Join us at 10:15am ET / 7:15am PST for our Weekly Gathering with Rev. Jacquelyn Eckert

The topic will be: "Recognizing The Selves We Make.
Description: Jacquelyn will share her thoughts about how we develop and sustain a multiplicity of false selves, including a spiritual self, and how recognizing these selves and our tendency to make them can help free us from prisons of our own making.
Reading:  Rubye Nasser will read selected excerpts from a talk given by Amoda Maa Jevan, "Seeing Through the Eyes of Wholeness."
Our Weekly gathering is held every Sunday morning at 10:15am ET in the Awakening Together Sanctuary. Join us after the Gathering for our Fellowship Time, hosted by Ken and Rebecca Gibson.———————————————————————————————————————————————————————————————————————————–
Join Us from 7:00 – 8 pm ET (4:00 – 5 pm PST) for an Awakening Together Minister's Ordination Ceremony.
The following eight members have completed the two-year Minister's Preparation Program (MPP) and will be ordained Sunday night.
Barbara Cooling
Barbara Deurwaarder
Mary Fonseca
Connie Frazier
Marisol Landin
Meg Reinhart
Gerry Scott
Billy Sintiris
Our Vice President-Minister, Rev. Jacquelyn Eckert, will lead the ordination ceremony. Our President-Minister, Rev. Regina Dawn Akers, will share a special talk for this important occasion.
Please come and welcome our new Awakening Together Ministers!
———————————————————————————————————————————————————————————————————————————–
Join us for our Movie Watcher's Group from 8:00 – 9 pm ET (5:00 – 6 pm PST)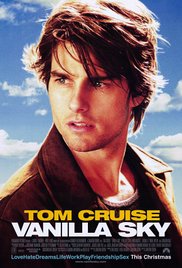 This month's movie,"Vanilla Sky", is about a man struggling with defining happiness and ultimately, with distinguishing illusion from reality.
Tom Cruise plays David, who is plagued by dreams. Nightmares, really. He's not always sure where his nocturnal fantasies end and his day-to-day life begins. Moviegoers will be even less sure than he is. Just when you think you've pegged what's what, Vanilla Sky's dreamscape takes another turn.
The movie is available to rent on ITunes and Amazon (not Prime) YouTube and Vudu. 
Watch the movie with Spirit, then come and share your insights with the group.  Guided movie watching allows us to experience our world and practice forgiveness without leaving our living room!  It is recommended you join with Spirit in meditation or prayer prior to viewing the movie and then journal after.  Watch for common themes, for characters you like or don't like, for situations that seem to cause discomfort or joy.  Contemplate what your reactions to the movie tell you about your beliefs about yourself and the world you live in.  Bring what you learn back to the group and learn from others' movie watching experience as well.  Enjoy the movies and don't forget to watch your mind!
———————————————————————————————————————————————————————————————————————————–
Join us at 9:00pm ET / 6:00pm PT for Fully Human Fully Divine Satsang 
with Craig Holliday.
Craig Holliday continues his examination of what it means to be both free and human.