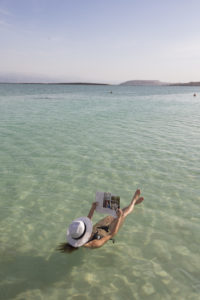 Sunday, October 28 – We will visit Qumran, an archeological site dating back to the Iron Age. It was home to about 200 people, most likely Essenes, and it is the site where the Dead Sea Scrolls were found. Next we will visit Ein Gedi, a beautiful oasis in the desert. It is also the place where David hid from the jealous King Saul. Finally, we will go to the famed Dead Sea where you will be able to take a swim and discover for yourself how easy it is to float on one of the saltiest lakes in the world.
Monday, October 29 – We will spend the day in Eilat, a resort town on the southern tip of Israel, just across the Red Sea from Egypt. We will visit the Underwater Observatory and relax on the beach.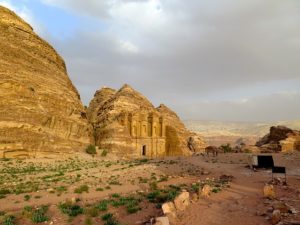 Tuesday, October 30 – We will cross the border into Jordan and visit the ancient city of Petra, one of the seven man-made wonders of the world. You might recognize Petra from the movie, Indiana Jones and The Last Crusade. Petra is famous for its architecture, which is cut into large rose-colored rocks.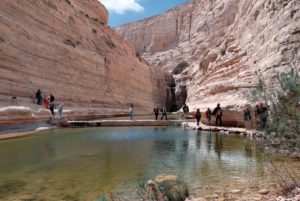 Wednesday, October 31 – We will visit Ramon Crater.  Next we will visit Ein Ovdat National Park. It is considered one of Israel's most beautiful parks. Lonely Planet calls it "a freak of nature in this otherwise bone-dry desert – a freshwater spring that miraculously flows via a waterfall into a narrow and winding ravine with steep sides of soft white chalk."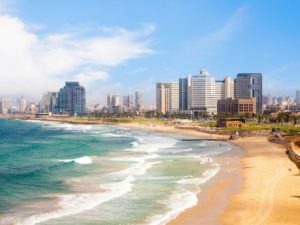 Thursday, November 1 – Day of leisure at a 5-star beach hotel in Tel Aviv. One option for the day is to walk or take a taxi to nearby Jaffa. Of course, simply relaxing on the beach can be fun too.
Friday, November 2 – Fly home.