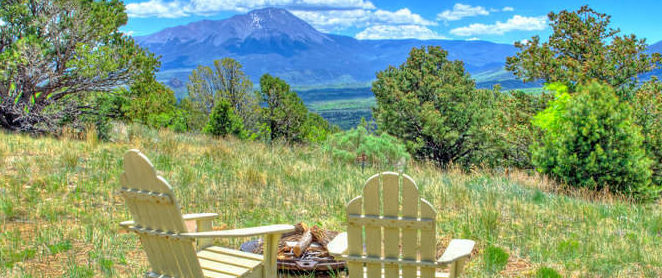 At this point we really do not know exactly what type of property we will end up with. We hope for a 4 – 8 bedroom home on at least 35 acres. We are watching a variety of properties around La Veta. If you like to watch properties, join us in our visioning process by checking this page from time-to-time. Also, help us raise funds by donating now!
For your convenience, newer listings are listed on top.
~ 3 bedrooms, river front property, 52 acres
~ 3 bedrooms, historic ranch home, 19 acres
~ 4 bedrooms, lake & mountain views, 1.66 acres
~ 5 bedrooms, lots of windows, great views, 1/2 acre lot on a closed golf course
Reaching for the Stars:
These La Veta ranches are on our vision boards:
~ Big Wall Ranch, 2-bedroom historic mountain home, guest house, root cellar/guest room, barn, stream, fishing, Wahatoya Creek, dike walls, lush bottom land with incredible views.  A SPECTACULAR SETTING at the doorstep of the legendary Spanish Peaks, in the majestic Wahatoya Valley of Southern Colorado. 390 acres.  VIDEO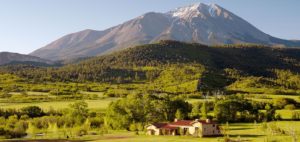 ~ North Star Ranch, 3-bedroom Spanish-style house with large, modern outbuildings that can be converted to additional sleeping rooms and a meeting facility. There is also a small house for the caretaker. The property is on the Cuchara River with nice views of the Spanish Peaks and the area's unique rock formations. 265 acres.  VIDEO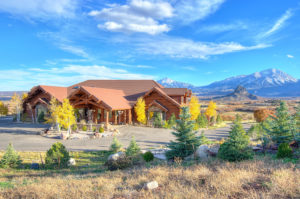 ~ Indian Creek Ranch, 8-bedroom lodge with two ponds and a small cabin. This ranch comes with all of the furniture and farm equipment. The current Ranch Manager is willing to stay and manage the business-part of the property. Magnificent views of the Spanish Peaks and the area's unique rock formations. 875 acres.  VIDEO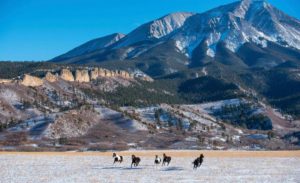 ~ Escalara Ranch. 4 bedrooms plus a beautiful guest suite in the main barn. The Cuchara River runs through the property, which also has a nice pond. Lots of windows. Magnificent views of the mountains and the area's unique rock formations. 441 acres.  VIDEO
We trust we will be guided to the right property at the right time. If you know about a property you think we should know about, let us know.