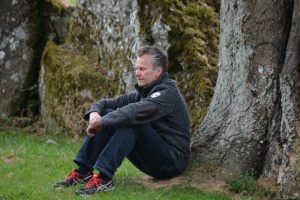 "Even if one lives in the world, one must go into solitude now and then. It will be of great help to a man if he goes away from his family, lives alone, and weeps for God even for three days."
~ Sri Ramakrishna
An important part of the guidance to create a retreat house is: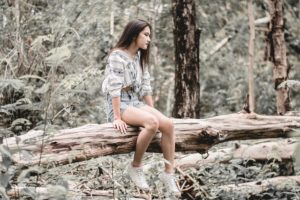 ~ Create an environment where all can come
to realize a deeper spiritual connection and recognize the direct experience of truth. ~
How did this guidance come?
The guidance for a retreat house came to Regina Dawn Akers while on retreat in Santa Barbara.
She describes the experience this way: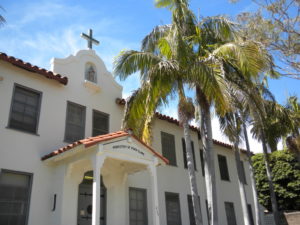 We were staying at the Old Mission, which is a Franciscan monastery where male friars live. There was a very humble St. Clare monastery nearby. One morning I felt to walk to the St. Clare monastery. It was very quiet there. The nuns who live there are sequestered. I tiptoed up to the chapel, because I wasn't sure if I was supposed to be there. Although I felt very shy, I was compelled to go in the chapel. There was no one there but me.
I was in awe of the sanctity inside the little chapel. I dropped to my knees in devotion, and immediately an emptying of the heart began. When I say an emptying of the heart, I mean the 'me' left the heart. This emptying just happened. I didn't consciously surrender that day. I didn't think about it or do it. It happened. The 'me' emptied out through grace, leaving me without any of my ideas or attachments. I was empty, open and willing for anything.
I didn't seek guidance that day. I didn't seek anything. I was simply present in that emptiness, deeply abiding in the fullness of devotion. Then something came into the heart, placed there by the same grace that had emptied the heart minutes before.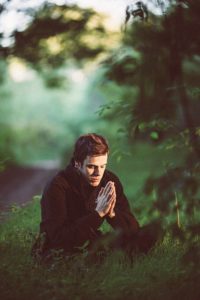 What came in had no words, so I have to put words to it, but it was clear. What came in was to create a haven where people can come to receive whatever they need to receive from within; a place where each person can go to take their next step with God. I knew I was being asked to create an environment, a sacred place of retreat somewhere, where all are invited to come.
When I got up and left the chapel, the somewhere stayed with me. I had not been told where. I walked back to the monastery wondering, "Where will this be?" Everything about 'me' had just fallen away. I didn't need to live anywhere in particular. I could have gone anywhere. I could have left my family and all of my  possessions, because there was no 'me'.
As I turned the corner on my way back to the Franciscan monastery, I asked in my mind, "Where will this be?" I looked up and saw a street sign. It said "Pueblo." I laughed. I had been guided to move to Pueblo five years before when a dream told me to move there. I realized the guidance that moved me to Pueblo was still unfolding. A retreat house is the next step.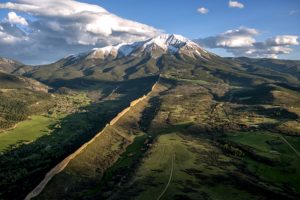 I have always understood that "Pueblo" was a general geographic area and not meant to be specific. The Spanish Peaks near La Veta, Colorado are visible from my back porch in Pueblo. The native Americans referred to these twin peaks as the "Breasts of the Earth." To me, they are sacred. I call them the "Arunachala of Southern Colorado."
Located just south of the Sangre de Cristo mountain range, the Spanish Peaks are surrounded by over 500 vertical rock walls that radiate out from the Peaks like sun rays radiating out from the sun. La Veta and the Spanish Peaks are a very special place that inspire heart-felt devotion. It is the perfect area for a retreat house. I am very happy the Retreat House Subcommittee has decided to focus its search for a retreat house there.